We are one of the UK's fastest growing office supplies companies. Our range of products now reaches just under one hundred thousand, of which over forty five thousand are accessible via our website channels.

We operate three main websites which are designed to work best for each relevant target industry.
Office Stationery – this can supply all of your office supplies need for both corporate and home customers. Credit accounts with multiple cost centres are available.
School Stationery carries a range of products hand-picked for the educational sector. Again, this site offers credit accounts for schools and educational establishments. Parents and students are also able to take advantage of the low prices by placing order via credit / debit card or PayPal.
Office Store is our home market portal, all prices are shown including VAT and the product selection is designed to appeal to the home office user.
In addition to our office supplies we are now also able to offer bespoke wedding stationery via our new website Wedding Stationery. Due to the nature of a bespoke design the website does not show prices but contact us with your requirements and our design team will be happy go through options and prices with you.
Stationery UK covers all of the UK and Ireland, we offer next day delivery and free delivery depending on what you require and your location.
Our B2B services are split into two main groups; the first is B2B for non-related industry where we can supply your company with all your office supplies and even ship to multiple addresses. With this option you can still place all of your orders through our easy to use website. The other arm is our B2B for related industry, here we can ship stationery supplies direct to your customers and send all invoices separately to you. For more information on this please feel free to get in touch.
We are one of the UK's fastest growing office supplies companies.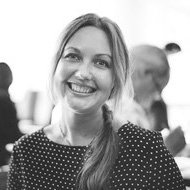 Over 100,000 Products Listed Online With Live Stock Availability